We created the Routes Report in the SafeFleet Portal, which was asked especially by clients who have transportation companies.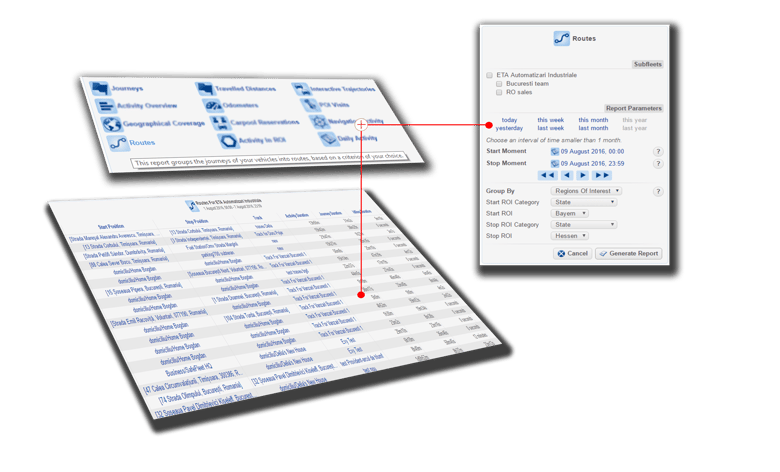 This report groups journeys based on the criteria chosen by the user:
Points of interest
Regions of interest
Tracks
Journey purpose
Drivers
After choosing the criteria, the report provides information about the total distance made, the route's total distance, the number of journeys made until the route's finish and other useful data for the user.
The convenience of this report is confirmed by the SafeFleet clients which helped us create it with their suggestions and references.
Check the tutorial bellow: