SafeChat is a mobile application which ensures a two-way communication between the drivers and the dispatcher or the fleet manager.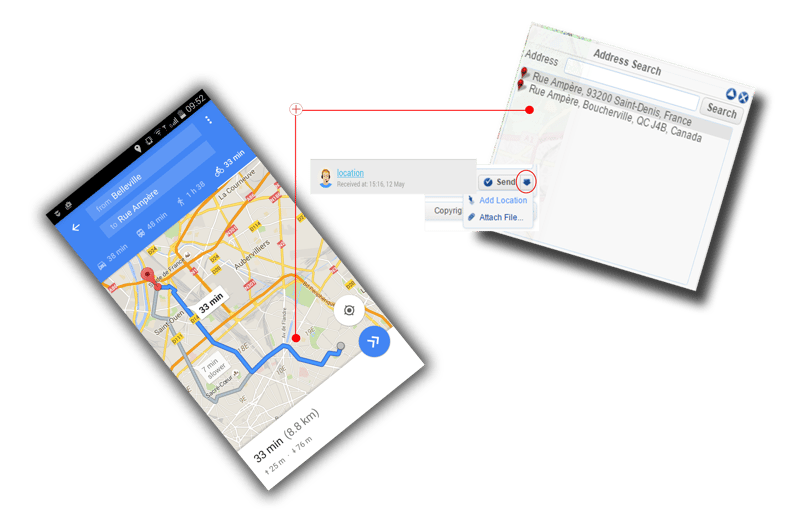 This application puts drivers in touch real-time with managers, dispatchers, and colleagues while performing their tasks.
This way, they can easliy:
Send messages related to orders, route changes or destinaton changes
Request assistance if the vehicle breaks down
Receive information that includes scheduling, billing and customer and equipment repair histories (when technicians, for example, arrive at the customer site they have all the information they need to complete the job)
Send GPS coordinates - mobile access to locate a service or address. This also includes mapping and direction because SafeChat is able to open the coordinates with any navigation app available on smartphone, like GoogleMaps.
Scan QR code and barcode
Scan files - the drivers may scan documents and send them directly from the mobile phone
Upload photos - drivers may upload photos asked by the dispatcher, to control better the process of transportation and distribution or he can find a location easier by having a photo of it
With SafeChat you will soon be able to:
Assign tasks through the menu Navigation Jobs, this way,

the dispatcher can easily track the status of the vehicles/drivers and can assign a task to the vehicles which are available.

Send mass messages - the application allows using a chat room where the dispatcher and the drivers can send one message to more SafeChat users.